AIIC Evaluation of Ablioconference Simultaneous Interpreting Delivery Platform for ISO Compliance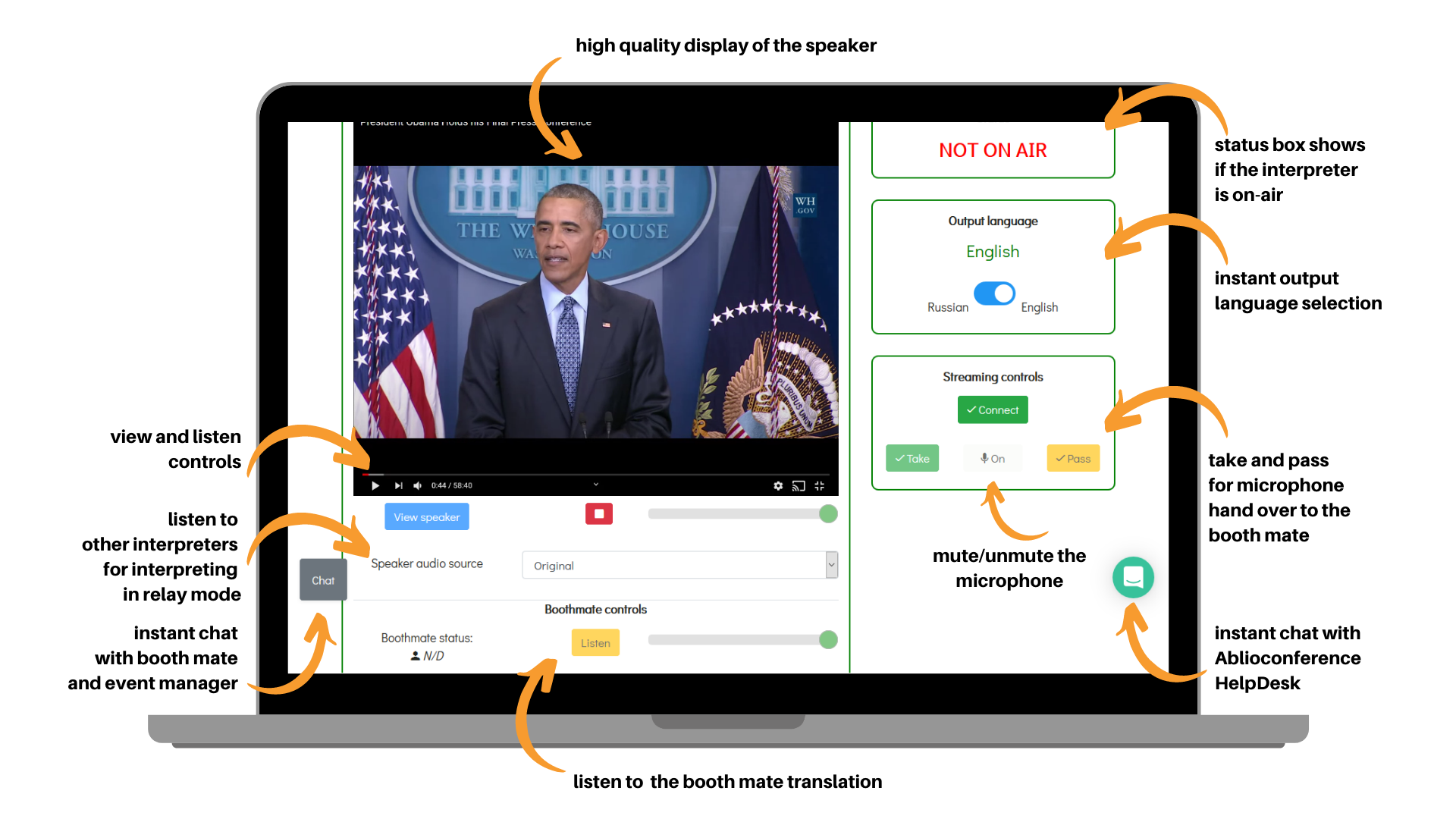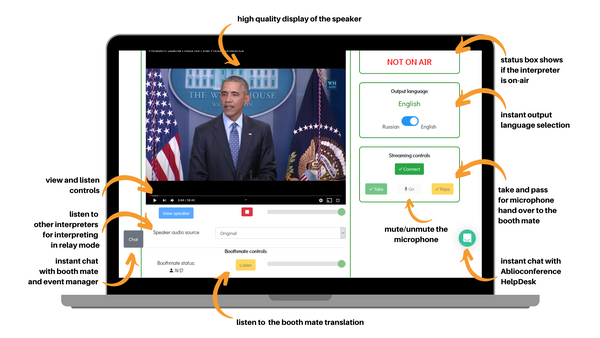 In the last year we have witnessed a radical upheaval in the world of conference interpreting. Traditionally practiced on-site, with certain equipment, certain standards and well-known and tested operations.
Suddenly, remote interpreting, already present in consecutive mode via telephone, has become the only way, or at least the safest, to allow  many conference interpreters to continue their work. We at Ablio were ready to adapt to the  challenge and above all to lend a hand to our professional colleagues in this  difficult "bridge phase".
From on-site to remote, from console to  PC. The whole paradigm has changed and not everyone has been happy . Not all simultaneous interpreters have welcomed the digitalisation  of conference interpreting and working remotely. The reasons  vary - from those who can't  accept the transition from console to dashboard, to those not able to  use all the tools made available because of lack of digital knowledge or in many  cases due to lack of experience.
The biggest fear has been  that the sound quality for remote events  was not up to par, with  live events. On several occasions  we have had  to respond or counter doubts about audio quality, relative latencies and frequencies. We have  often witnessed discussions on this very topic on social networks.
And we are happy to say that our promises made during this difficult 2020 regarding audio quality and compliance have been kept. The technical tests on sound quality carried out by AIIC on the best-known simultaneous interpretation platforms began in early 2020, at the beginning of the pandemic.
The last session was successfully concluded at the end of 2020. The results  for our remote conference interpreting platform were excellent and we are obviously delighted .
In fact, we were compliant with all AIIC sound evaluation metrics:
Latency
Frequency response
Speech intelligibility
Total harmonic distortion
You can find the full report on: https://aiic.org/ in the documents section.
As always, we are open to feedback and suggestions  that encourage  us to improve and maintain this compliance record which was obtained with great commitment from the entire  technical team  and  sincere feedback of professional interpreters accredited to use our platforms.
We would  advise all interpreters who will be entering simultaneous interpreting platforms for the first time to make sure that they meet all the requirements.
Here is a short article that can be of help, especially for remote sessions: https://blog.ablio.com/the-conference-interpreters-virtual-booth/  
To be accredited for the use of our platforms: https://ablio.com/interpreters-learn-more
For information support@ablio.com
To become an Accredited Reseller: https://ablioconference.com/resellers-program or contact Marco Leopardi: +39 392 7072893
To request a quote: https://ablio.eu/index.html
To receive information about our services: https://ablio.com/contact or call +39 06 9480 7005