Working from Home v. Renting an Office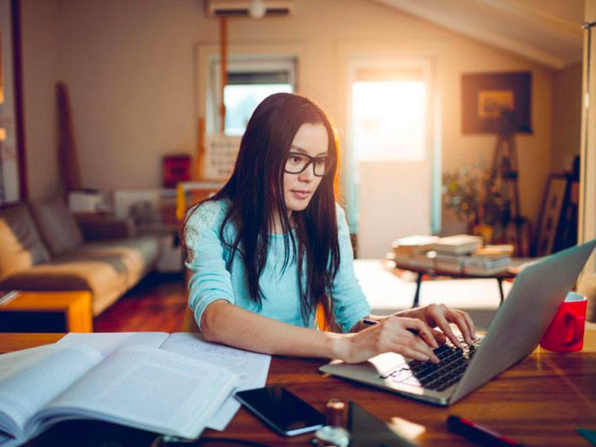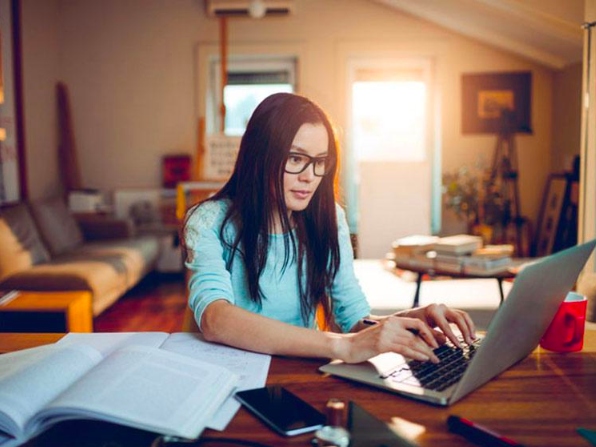 A 2014 study, conducted by an independent research firm Edelman Berland and commissioned by both the Freelancers Union and Elance and oDesk, indicates 53 million Americans are freelance workers. That is 34 percent of the United States workforce. With advances in technology and employers' increasing comfort with the idea of telecommuting, there is every indication that this trend will continue.
As an increased number of people have opted to work independently, there has been a shift from the expected home office environment to those of cafés and libraries, shared workspaces, and independent office rentals. As a freelance interpreter, it is essential to maintain a quiet and professional space allowing you to communicate frequently and clearly during work periods, which omits most shared spaces and all cafés and libraries. That leaves office rental as an attractive possibility.
However, what are the benefits of office rentals when compared to a traditional home workspace? The two most obvious points of comparison are cost and convenience.
Cost
One of the most obvious benefits to working from home is the saved money. Start-up costs are minimized by the use of equipment you likely already have or can easily obtain including a work surface, a chair, paper and writing implements, headphones, and a dedicated phone line. Additionally, you save the time and money associated with commuting, laundry or dry cleaning time and costs for work clothes, food purchases or time spent packing food for the office, and any funds associated with the rental itself. Looked at in this light, a home office feels like the way to go and it definitely is for many people.
However, if you have moved past the point where you're freelancing business is scraping by and you have a steady stream of clients, it may be time to move to a rented office space. If the move increases productivity, rental prices may be offset or completely balance out. Plus, it will make office related taxes much easier to calculate. For a home office to be used for deductions, the space in which the work is done must only be used for work. This means if your children use your workspace for homework, it can no longer be considered a dedicated home office. This isn't really a concern when the space exists outside of the home.
When you consider the economics of office rental, be sure to consider:
Utilities: Are they included in any rental fees?
Deposit: What is the minimum deposit required for an office rental?
Notice: What sort of notice are you required to give if you decide to discontinue the lease?
Phone lines: Are telecommunication services included in the lease?
Parking: Where is the parking and is there an additional cost?
Other costs: What other services are included in the cost of the lease?
Convenience
The other obvious benefit is the ease of working from home. Provided you are professional and productive when required, you can organize your day however you see fit; you can shower when you want (or not at all); you can wander off when you need a break; you can probably still work when you don't feel well; you never have to fight traffic, and other conveniences.
Unfortunately, this accessibility can also become a pipeline for distraction. Family and friends may feel like it is okay to pop over for a bit of a chat or to call you for lengthy conversations that they would never attempt if you worked in a traditional office. If you have children or pets, they may need assistance or attention when it simply isn't professional. You may feel a proper home office with a door can keep these interruptions at bay, but don't count on this.
Although a rented office space requires you to travel to it and for you to get dressed and all of the other activities associated with leaving the house, remember you are your own boss and the renter of the space. You can find a place close to home. If you don't meet with clients, you can wear whatever you want. As an office feels more professional, family and friends are a little less likely to cross the line. Additionally, you can shut out all of the distractions, like procrastinating by cleaning or watching TV. An office rental does mean you have to go through the extra steps associated with working outside of the home, it also does exactly that—it gets you out of the home and puts you in a space more congruent with productivity.
No one solution is the right one for all workers. If you have a quiet, dedicated space with harmonious design and you can avoid all distractions, working from home is ideal. If, instead, you face a string of interruptions and you have the funds available, renting an office may be the better decision. Luckily, Ablio is an agency that cares about each member of the community and shows that by letting interpreters choose their availability and can work from whatever environment meets their needs and those of interpreting. As an interpreter, you will work from your home or your own premises during the time you schedule. Set up your calendar and the hours you want to be available, and Ablio takes care of the rest.