What Can RSI Platforms Deliver?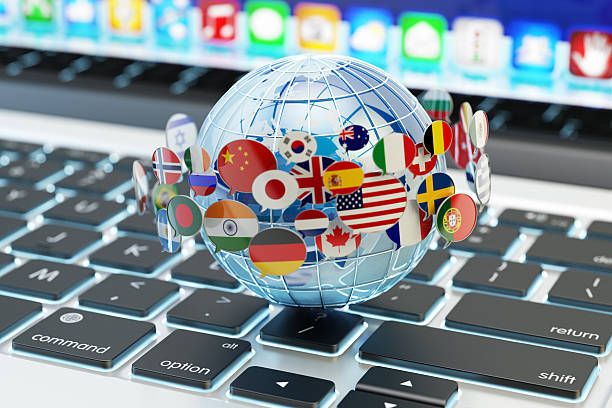 When digital communication first appeared on the scene, the reaction from those whose business was built upon the postal system, with letter writing at the centre of their communication strategy, was highly critical.
Do people still write letters? Yes they do.  In fact for many legal documents, a 'wet signature '(a signature with a either ball point or fountain pen) is mandatory
We can communicate using VOIP more and more but the telephone is still our  main way of talking to each other and sales of telephones have not diminished in anyway.
These analogies apply to the introduction of the Remote Simultaneous Interpreting Platforms.
The accepted way of delivering simultaneous interpretation has been on site, whether it be an event, a conference or a high level governmental gathering. Infrared systems can be installed as part of the event set up or in some instances can be installed more permanently.
Such a system, with infra red radiators, interpreter booths, handsets and headsets constitute a large capital outlay for manufacturers and operators alike.
For Event Buyers and Event Organisers alike  rental costs are high and these are augmented by the cost of bringing interpreters to the event, often providing accommodation for them and having to pay them a daily rate.
Before joining the company, many of the founders and team members of Ablio have been providing these simultaneous interpreting systems for the event industry during the previous twenty years, knowing inside out all the advantages and drawbacks of these solutions. Taking advantage of the potential offered by new technologies and the widespread availability of Internet connectivity and use of smartphone devices, in 2017 they decided to create a completely new solution based upon a software platform where the audio translation channels could be listened on delegates' own devices.
At that time, no similar solutions were on the market: so Ablio applied for a Horizon2020 project and got awarded by the European Commission with a substantial grant that made its realisation possible. In 2020 Ablioconference (www.ablioconference.com), its RSI platform, was completed and released to the market.
The idea that the hardware for such a service can be reduced to a laptop and a wifi router; that the interpreters can operate in the comfort of their own home or office; and that the delegates requiring interpretation can receive their chosen language on their mobile devices, will draw the same criticism as the earlier forms of communication mentioned in the opening remarks.
Will RSI platforms replace the hardware systems? No.
Will new investment in developing Infra Red Systems be misplaced? No.
So what do RSI Platforms bring to the table?  What can they deliver?
•    New opportunities
•    Greater flexibility
•    Simpler installation
•    Reduced costs
First, how do they work?
Put simply, an RSI platform, through a built in media server, can capture the audio visual from the production console and transmit the 'floor' to the interpreters. Their interpretation whether on site or remote can be broadcast to delegates who are able to receive the channels on their smartphones or other devices.
All that's needed is a laptop  with headphones , a USB audio/visual conversion device and reasonable wifi connectivity.
For a more detailed look at the set up visit - www.ablioconference.com/how-it-works
Virtual Conferences
It took the global Covid pandemic to demonstrate the usefulness of RSI Platforms.  With all conferences and events migrating to Zoom, WebEx, GoogleMeet etc. it became clear that remote simultaneous interpretation platforms are able to capture any virtual conference, send the 'floor' to remote interpreters and in turn, provide the delegates needing translation with the appropriate channel in a number of different ways - via mobile app, a web-app or embedding within the conference platform.
Now that the world of live events is opening up again, there are some smaller conferences, particularly among the large corporates, where time  and money by holding virtual conferences or trainings using a combination of a proprietary video conferencing platform alongside an RSI.  No need to book venues and fly delegates half way around the world. No need to employ agencies to book conference venues, technical service providers to stage the conference and if interpretation is required, simply link the RSI to the chosen conferencing platform and get the RSI provider to book the interpreters.
Live in-person Events
Large Conferences and Events  booked by Event Buyers and Organisers, generally contract out the technical stage and set up of the conference and generally there's room in the budget to bring in the Infra Red infrastructure with the radiators, booths headsets etc.
But even here the RSI platform can add a further dimension to the proceedings.
One of the problems with large events is the number of headsets required.  They need to be distributed, collected and charged if the event straddles two or three days.  Link the RSI Platform for one or two languages and have those delegates use their mobile devices, thus reducing the number required.
It may be that the Customer requires and unusual language, which under normal circumstance could involve the expense of flying in an interpreter, putting them up in a hotel, feeding them etc. Again, link the RSI platform to the Infra red control desk, beam the signal remotely to the interpreter.  Problem solved.
Moreover, with traditional hardware-based systems, the interpreters necessarily need to operate on-site, where proper interpreters' booths need to setup. Many venues don't have the physical space for their installation.
There's also the situation where a small half day event is required.  The cost of set up and take down is not really cost effective for the supplier of the traditional interpreting services  It's simpler to use an RSI Platform.  Simple set up, interpreters can be booked for the actual session rather than the whole day.
Hybrid Events
These have sprung up in the wake of the global pandemic. The opportunity that this type of event brings is the ability to reach out to companies  across the globe who, because of logistical reasons are not able to travel great distances to engage with potential clients or network with others in the same industry.
As with live events, it's possible to have both the traditional system and the RSI platform to provide interpretation where needed.
Greater Flexibility
Already this has been alluded to in the description of New Opportunities that come with RSI Platforms.
We've seen how it's possible to mix and match, all of the elements necessary for the deliver of a professional interpretation service.
•   Infra red systems can be synchronised with RSI Plaforms
•   Basic language channels on site complete can be supplemented with others added remotely
•  Some interpreters can be present on site, with others working remotely.
•  Some channels can be delivered with headsets, others with delegates using their own mobile devices.
There is further flexibility in the way in which RSI Platforms are operated.  Some providers allow technical services providers to use their software themselves with training offered ,  whilst most provide  a turnkey service using in house engineers.
The home page at  https://ablioconference.com/home provides further insight as to the flexibility offered .
Simpler Installation
Setting up a large conference using the traditional systems involved a team of technicians who need to work with others during set up day to make sure that the infra red radiators are perfectly placed on the lighting rig to provide accurate coverage; set up the interpreter booths and make sure that headsets are charged
Using an RSI Platform takes, as suggested above requires a laptop and headphones, a USB audio conversion device and a wifi access point.  The delegates need to be forewarned to download an application to their mobile devices and to bring their headphones.
Reduced Costs
Clearly, the cost of hiring in a hardware system, the team of technicians to set it up, the manning of the headset pick up point in the lobby, the interpreters expenses and costs for working in the venue mount up.
The technical set up for an RSI Platform in a venue is short.  Much of the configuration of the system will have been done before  - setting up language channels, virtual booths with the assigned interpreters and the mode of delivery to delegates.  Methods of costing  vary, with some providers working on a monthly or annual contract basis , with others being pay per use.
Bringing interpreters to a venue will often mean that they have to be booked for a whole day, when in reality the actual time interpreting maybe for two or three hours only. Their time has to be paid for as well as travel and subsistence expenses.  Working remotely, they can hook up and hour before they are due to interpret for technical checks and then perform their task during the actual event.
A typical RSI pricing regime www.ablioconference.com/pricing
Conclusion
Remote Simultaneous Interpretation platforms , as some fear, are not going to replace the customary set up.  Rather they bring greater flexibility, new opportunities and the ability to reduce costs  particularly for small to medium sized events.
We, at Ablio, have a extensive experience of both the worlds and can help you to identify the best solution to your needs. You can schedule a free consulting call here: https://calendly.com/ablio/ablioconference-demo?month=2022-10
Interested to know more? Please visit our websites:

ablio.eu - General Website
ablio.com - OPI platform
ablioconference.com - Simultaneous Interpreting Platform