Innovative Simultaneous Interpreting Systems At Boe2020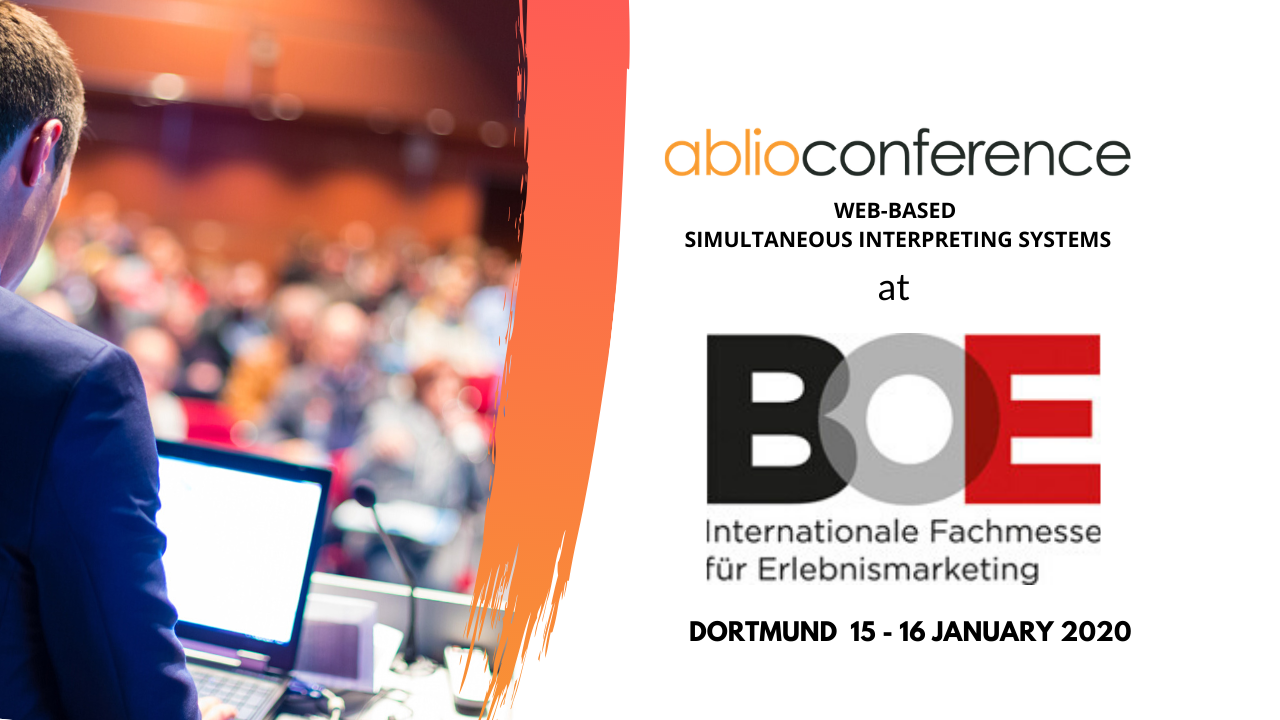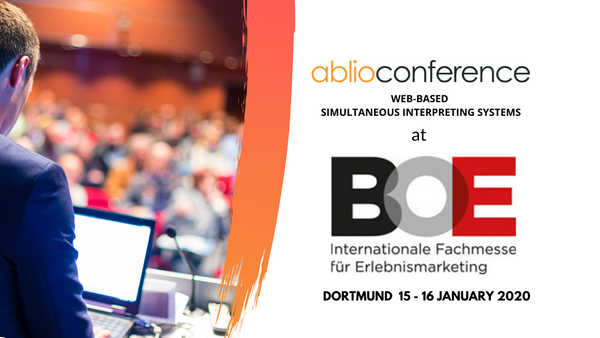 Ablioconference is an innovative solution for handling simultaneous interpreting services, through standard computers, for events of all kinds and dimensions, with the translation channels delivered to audiences on their own individual mobile devices using the Internet or  local self managed and optimised Wi-Fi networks.
It defines new paradigms and service models for the entire events industry, offering a number of advantages when compared to current radio infrared options. It eliminates the need of dedicated equipment while offering the same functionalities and performances. All this dramatically reduces the associated costs, labour time, and resources associated with current infrared translation systems.
Ablioconference will be showcased at 'Best Of Events' in Dortmund - January 15th-16th "BOE2020" is a great opportunity for Ablioconference since we are expanding our network of Accredited Resellers and marketing the product also in Germany, where the  market  is still tied to traditional technologies. I think that our participation in BOE 2020, together with other tech event suppliers, is an opportunity for the German public to learn about new products and innovations for the MICE Market. We are sure to be successful as has happened in the rest of Europe", says CEO Giulio Monaco, "During the two days of the show, visitors will have the opportunity to discover Ablioconference's innovative features by seeing and testing the system at work"
As the CEO said Ablioconference is made available globally through a network of Authorised Resellers. If you are interested in becoming an Accredited Reseller, contact us or be a guest at our stand n 5.C06 and get your entrance ticket for free.
For further information, please visit our website at ablioconference.com or follow us on Facebook  https://www.facebook.com/AblioSocial/ and on LinkedIn at https://www.linkedin.com/company/ablio/
Ablio - Press Office
Marzia De Pietro - marzia.depietro@ablio.com
ablio S.r.l.
Via S. Giovanni Valdarno, 8 00138 Roma (Italia)