How to manage an interpreting service for videoconference meetings with Ablioconference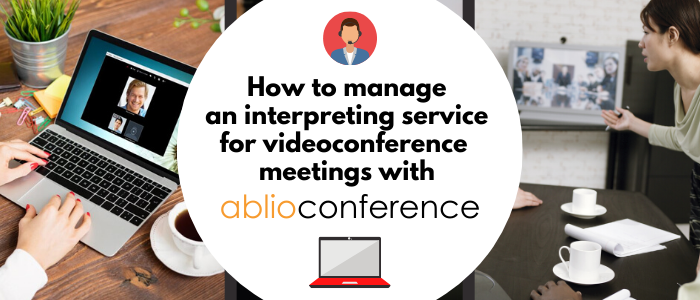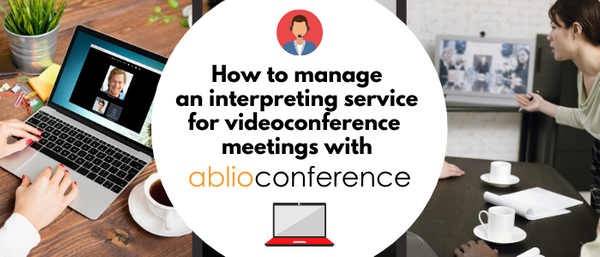 In this webinar we will show how you, as an interpreter, can manage the Ablioconference platform in order to serve your direct customers who are requesting an interpreting service for their videoconference meetings.
Your customers should organize the videoconference, using the platform of their choice, and communicate to you when it takes place and how to connect into it.
The customer is the one that has to manage the video conference itself: you will organize the remote simultaneous interpreting session through Ablioconference. You and your colleagues will be connected to the videoconference while being connected to Ablioconference as well.
The conference attendees will follow the original conference on their computers and listen to your translations on their smartphones. In order to handle such service, you need to have an OWNER account on Ablioconference, which you can obtain by signing up at www.ablioconference.com. In the MY ACCOUNT page of your dashboard, ensure that you apply for the Reseller Program, in order to take advantage of the benefits and discounts we apply to our partners.
Through such OWNER account you will be able to create and manage EVENTS, which are the simultaneous sessions that you will prepare for your customers. Other alternative ways to handle a simultaneous interpreting service for web conferences, as well as instructions for other kinds of conference settings, are described in the tutorials and manuals available within the RESOURCES menu.