How To Identify The Appropriate RSI Provider For Your Virtual Events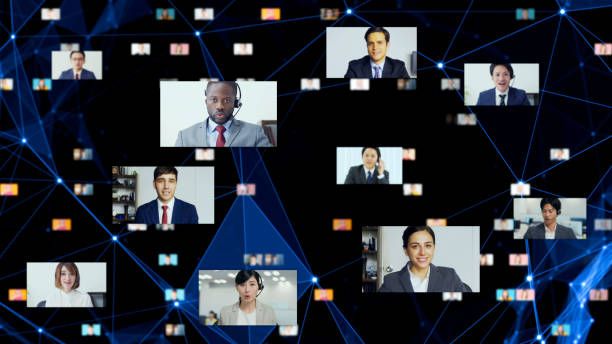 During 2020 and 2021, the world of events was almost closed down by the pandemic. As a result most companies and organisations realised that virtual/hybrid  events were able to offer greater opportunities with a potential increased attendance from around the world by:
reaching more people in different regions and markets
saving costs (no travel expenses both of speakers and attendees)
reducing environmental impact (almost) to zero
It became clear that offering language interpretation is one of the key features to expanding  audiences across borders. As a result the offer of RSI platforms and solutions for multilingual virtual events has increased rapidly, leaving most event managers, technical service providers and event buyers a little confused by the many solutions. Questions inevitably arise: "With so many options available, who should we choose?" In such a complex landscape and in an area that requires high technical skills, how can I be sure of identifying the provider that is affordable to me and best suits my needs? "
Furthermore, the organisation of each event presents different challenges, and it is therefore not  obvious that any one  provider of interpreting services  is equally specialised or fitted  to all of the various  types of event.
Asking the right questions may help you to identify the one that suits your needs the most.
How do the delegates needing translation receive the translation channels? Can they hear both the floor and the translation, with the ability to control the volumes on both?
What is the maximum number of users on your platform?
Is your platform completely standalone, to include all of the functions associated with the standard event conferencing platforms?  Or can it be used in parallel or integrated with other platforms like Teams,  Google Meet etc.?
Can I possibly use my usual interpreters with your platform? Can I train my technician to use the system independently? If so, what levels of admin rights and permissions can be granted to our project teams, interpreters and listeners and how much time do I have to test your platform and at what cost?
Any restrictions for users from certain countries (e.g. China)?
What happens if the connection of an interpreter does not work or if the interpreter has a sudden problem?
Please describe a typical remote interpretation conference process from beginning to end, and the hardware, software and Internet speed requirements for interpreters and for listeners.
Any additional features does your platform support?
If your platform supports session recording, where are the recordings stored and how can we obtain them?
How much time would be required to set up for a virtual event from the initial request?
Do you support Multi-factor Authentication (MFA)?
What encryption method(s) are supported by your RSI platform?
How can I be sure that the interpreter maintains confidentiality? Are you compliant with GDPR privacy rules? What other standards are you compliant with?
Where are your servers located that store client data and personally identifiable information (PII)?
Do you provide 24/7 support? If not, what are your support hours and time zones? How can we receive support (e.g. by email, chat, phone, etc.)?
What kinds of training do you offer for our project team, interpreters and participants?
Do you provide demos of your platform for evaluation purposes?
What is the price model? Do you charge per meeting, day, hour, user, language, etc.?
What are your fees for support, training, demos?
By asking the right questions to interpreting service providers, you can be more aware and certain that you will not run into unforeseen technical difficulties, and so guarantee the success of our event.
Are you planning a multilingual event? Please request a quote or schedule a free consulting call with our experts.

ablio.eu - General Website
ablio.com - OPI Platform
ablioconference.com - Simultaneous Interpreting Platform