Dmitriy Kirichenko - English/Russian/Ukraine Interpreter and Translator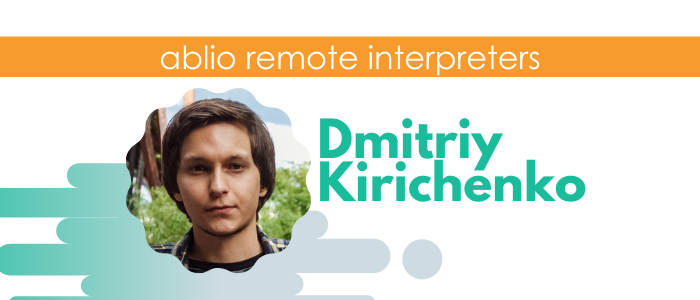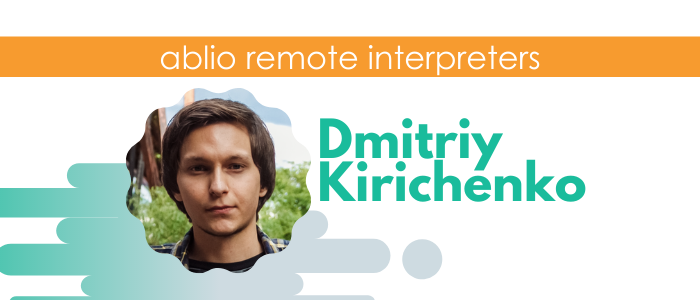 I'm a Master degree translator and interpreter of English, Russian and Ukrainian languages as well as a voice over artist and an audio engineer with more than 5 years of experience in each field.
Graduated from Kyiv National University of Culture and Arts with a Master's degree in translation studies. Thankfully to my Alma Mater and the years of experience I'm specialized in legal, business, medical, literary, public fields of translation and interpretation the most.
Since 2011 I've been working as a freelancer performing various translation, interpretation, voice over and audio engineering tasks, also for 3 years (2015-2017) I had been working for a translation agency named Mr. Kronos (Kyiv, Ukraine).
However, currently I'm also working as an online interpreter for 2 companies: Ablio and Trans Gulf Management Consultants. I'm interpreting for immigration departments, hospitals, welfare departments, police, lawyers, accountants, at conferences, exhibitions.
I never hesitate to work in new fields, that's how I advance. At that, I'm also working on UpWork as a freelancer and rating of my account is 99%, I never let my customers down, instead I go an extra mile to satisfy their needs.
Link to my UpWork account: https://www.upwork.com/freelancers/~01ecbe1edf5df69d2c As a voice over artist I have recorded numerous language learning audio materials, advertisements, dubbing, tracks for corporate use, even fire alarm notifications among many others. At that, I always make sure that my records sound superb, just like I do when I mix and master songs and albums for various artists from all across the globe.
How is your working experience at Ablio?
My working experience with Ablio has been great so far. Support personnel is very friendly, interface is convenient, rates are high and clients are polite, what else could I ask for? Well, I'd ask for more calls, nothing else.
Being an interpreter has always been your dream?
Why did you choose your language combination? Being a native Russian and Ukrainian speaker, I always wanted to speak the universal language of our planet, which is English. I wanted to understand lyrics in songs, wanted to hear original voices in movies and it has always been easy for me to learn and speak English.
"I'm connecting people better than Nokia, all my clients are satisfied and when I pick up the phone they say "Oh, Dmytro, I'm so happy that it's you" and the coolest thing is that this is true"