Ablio service platform restyling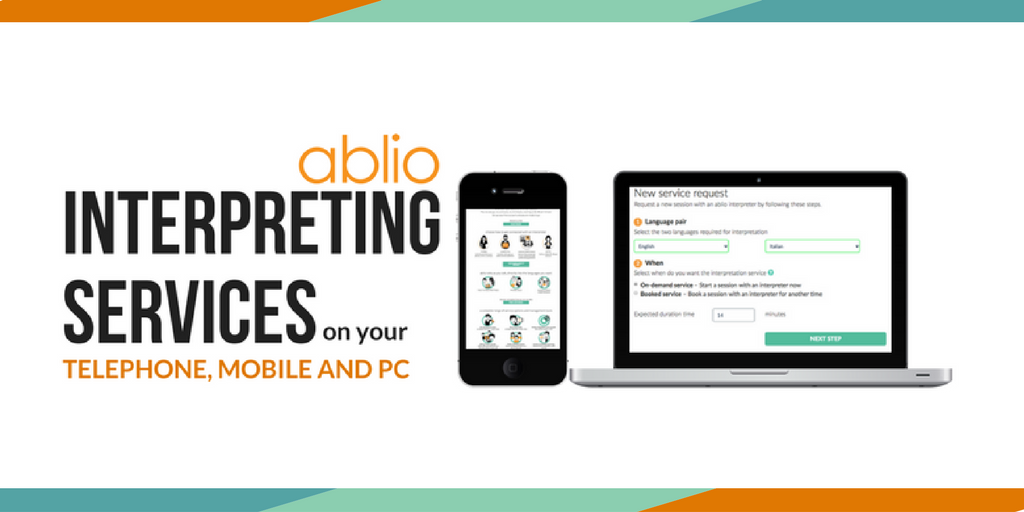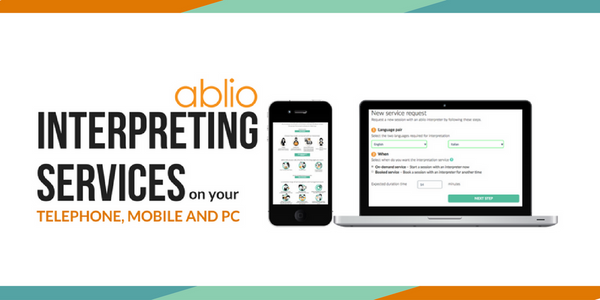 The graphic restyling of ablio.com platform is now live and has been designed to ensure clarity of processes, information, and usability, while remaining loyal to our idea of creating a better working place for interpreters from all over the world and to the desire of delivering the best global telephone interpreting service.
In doing so we kept in mind all our customers and those who have never used our services yet. Starting with the initial graphic banner—designed to visually convey the essence of our services—all the steps of the service requests are simpler, are explained in a clear and exhaustive way, and the call flow is faster. There is a lot to discover for new and existing customers, such as the new "Ablio for Business" section, and the additional account management options. Interpreters now have the capacity of resuming interrupted conversations, adding new dial-out numbers during the call, or reaching out to switchboard numbering.
Moreover, Ablio allows you to connect up to five contemporary telephones of your parties, while it is now easier and more straightforward to integrate our services into your preferred audio/video conferencing services, such as Go-to-meeting, Vidyo, Zoom, and others.
All communications and connections between the parties take place through a VoIP-based telecommunications infrastructure, integrated within our cloud-based computing platform, thus enabling communications from every type of device or network (phone, computer, mobile phone, telephone line, Internet, wireless) and in any combination.
We have added tutorials and guided tours helping you to get acquainted with all the different available features, exploiting its usability in different settings—including a fully-fledged DEMO version that allows a free and commented visit of the entire platform— offering the possibility to explore our service workflows also to newcomers before their signup.
These changes also respond to the many comments and feedback so far received from our customers, to whom goes our big "thank you" for their support. Please continue to do so. Through your support, we can continue to improve and maintain our commitment to offer to you all the best global telephone interpreting services available.
Further info about what telephone interpreting is here
https://ablio.com/telephone-interpreting.html