Annick Marmissolle Daguerre Delagrave - Spanish /English/French Interpreter and Translator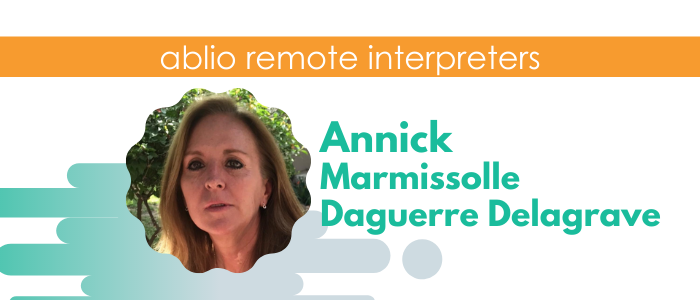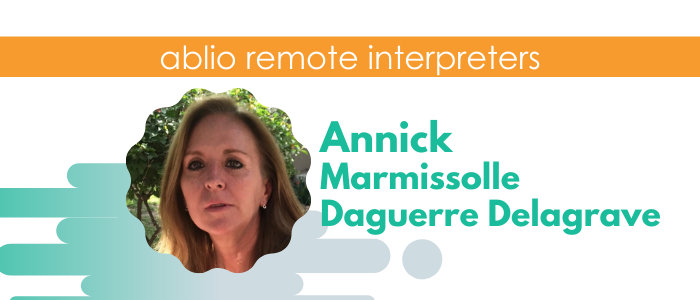 I was born and raised in Mexico City. I have a B.A degree in Accounting, with more than 25 years of experience and 14 years of experience as a Simultaneous Interpreter and Translator.
My working languages are Spanish (A), English (B) and French (C).
As a Conference Interpreter and Translator, I have worked for prestigious interpretation and translation agencies in Mexico and abroad on a freelance basis. I graduated in Accounting and Finance in 1985 from Instituto Tecnológico Autónomo de Mexico A.C (I.T.A.M) I graduated in Simultaneous Interpretation and Translation from Berlitz School of Languages in 2006 I have enrolled in Certified Interpretation Courses, at York University- Glendon Campus, Toronto, ON  Canada and at CCIC- Cambridge Conference Interpretation Course. Cambridge, England I have taken up several courses on Medical (Basic and Specialties) and Financial Terminology with one of the best interpreters in Mexico.
My areas of expertise are Accounting • Finance • Economics • Engineering  •  Telecommunication and IT
Medicine I am CMIC Member since 2010 and Treasurer (2018-2020) (Mexican Conference Interpreters College) Association I like working for Ablio because it gives me the opportunity to work from home by maintaining the best practices and values required to perform an outstanding job. I decided to become an interpreter because it is a great opportunity for me to communicate, which I love! by conveying the right message at the right time to an audience, or during a meeting. Communication is essential from any standpoint, and great things happen when communication flows.
I am Spanish Native Speaker, Fluent in English and I interpret from French into Spanish. I encourage clients to hire me because I am a very responsible person. I try to take care of every detail and that is why I always try to get most of, if not all, the material in order to prepare myself for the event. I love studying and learn new topics whilst maintaining strict confidentiality. Ablio´s platform is friendly and seamless.