Angela Buccirossi - Italian, Spanish, English Interpreter and Translator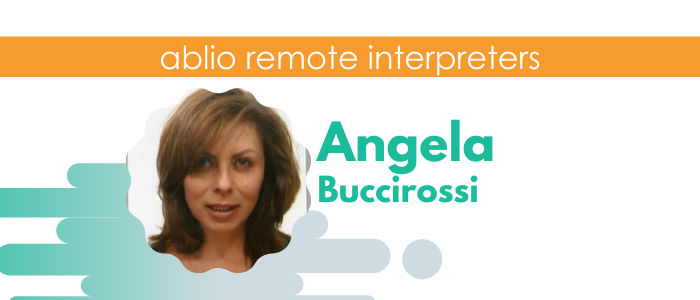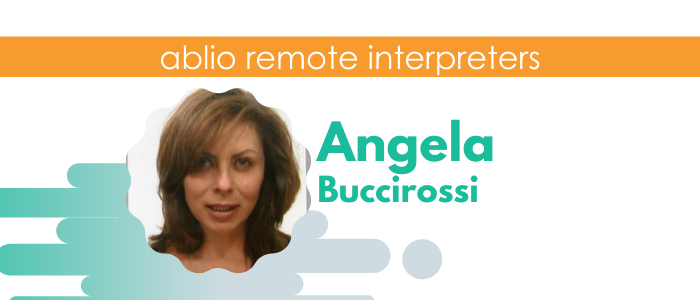 Being a conference interpreter has always been my dream since I was very young. Thanks to the opportunity to live and study abroad, my dream of becoming a professional and recognized interpreter has become true.
I love my profession and I dedicate myself to it with passion and always with the desire to offer the best quality to my clients, both agencies and direct customers. In addition to working as an interpreter, I also coordinate interpreters' teams upon request of my customers.
Lately I have started working in simultaneous remote interpreting assignments using platforms like Ablio which, in addition to providing the highest standard of quality to clients, opens up a wider range of working opportunities to interpreters.
PROFESSIONAL PROFILE
Free-lance conference interpreter and interpreters' team coordinator
EDUCATION
Master in Hospitality Management Novum Mediterraneum. Rome, Italy 1990 Strategy, marketing, operations, human resources, financial planning, international hospitality development.
B.A. Italian, German and English Interpreting and Translation 1986 Scuola Superiore Interpreti e Traduttori. Rome, Italy
OTHER COURSES
Interpreting Workshops June 2018 WISE Valencia, Spain
Short Courses for Conference Interpreters August 2018 Organized by Christine Adams and Zoë Heweston. ITF House London, UK
Diploma of Advanced Spanish 1997 Escuela Oficial de Idiomas Madrid, Spain
Certificate of simultaneous translation, (Spanish, English and Italian) 1996 Babel 2000 S.A., Madrid, Spain
Diploma of Hispanic Studies 1994-1995 Universidad Complutense. Madrid, Spain
WORKING EXPERIENCE
Freelance Conference Interpreter 1992-present at Verbavolant Servicios Lingüísticos S.L and numerous other agencies throughout Spain and Europe.
Working languages Italian, Spanish, English.
Assignments in across a broad range of sectors including:
Pharmaceuticals, European Working Councils, Courtroom Interpreting, Football World Cup, Press Conferences, IT, Medical Conferences, AGMs, Culture, Education, Trade Fairs, Embassy events.
Head of Event Management, project co-ordination - Verbavolant Servicios Linguisticos S.L., Madrid, Spain.
(2003-present) Over 10 years' experience in managing translation & conference interpreting projects, co-ordination of events (Trade Fairs, Conferences, Commercial meetings etc.), Client Management (quotes, liaising with service providers including technical equipment for simultaneous translation) Coordination of assignments with the agency's team of translators, interpreters and hostesses. Quality control Management including proof reading of translated texts, satisfaction surveys, spot inspections. Business development, following up on leads of possible future clients
Sign up at ablio.com to request an interpreting service with me!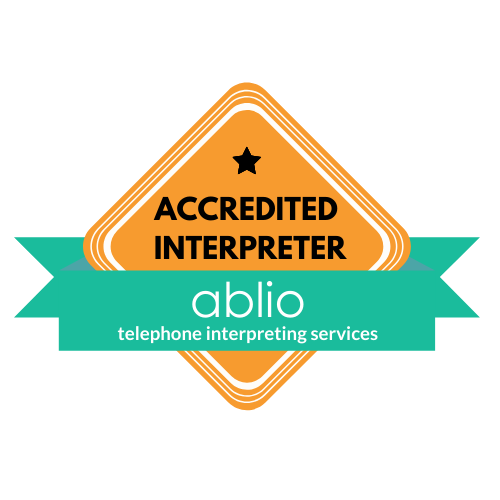 Get a quote for translation services: angelabuccirossi@yahoo.es